Purple glass recycling bins now making their way through Merri-bek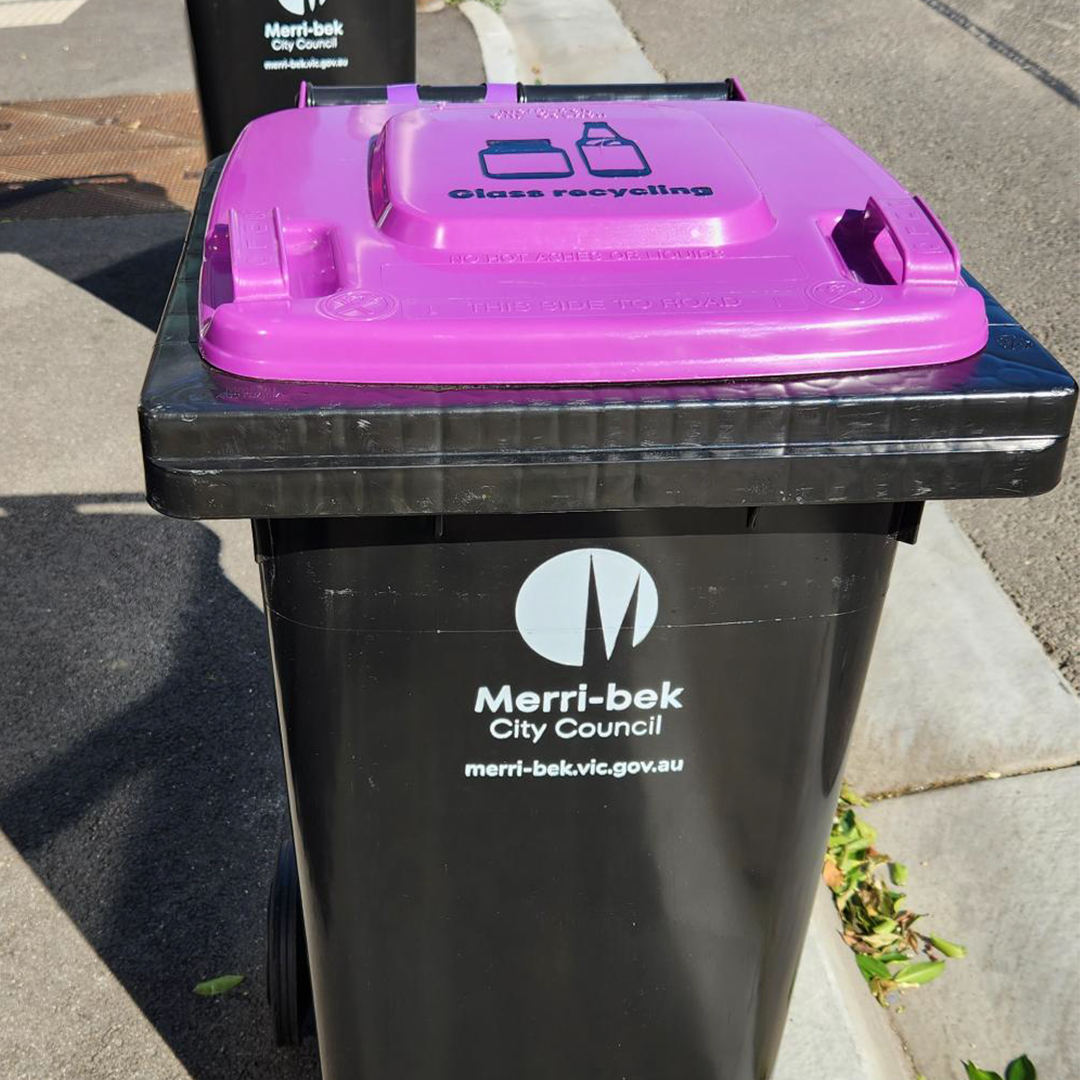 New 120 litre purple glass bins have begun hitting the pavement in Merri-bek.
The brand new bin is for glass recycling collections, which will begin from July 2023 and will be a monthly collection service.
When you receive your purple bin, please bring in on to your property and keep it somewhere safe.
From July this year, these are the kind of items you can recycling in your purple bin:
Glass bottles including beer, wine and olive oil bottles
Glass jars including pasta sauce and condiment jars
The Victorian Government is standardising household waste and recycling services across the state. All Victorian council kerbside waste services will move to a 4-bin system.
By sorting your glass into a separate bin, you are improving the quality of recyclables in Merri-bek. Recycling well and reducing waste helps keep valuable resources out of landfill. This means they can be turned into new things, like glass jars, mulch and compost.