Construction begins on Reimagining Moonee Ponds Creek Project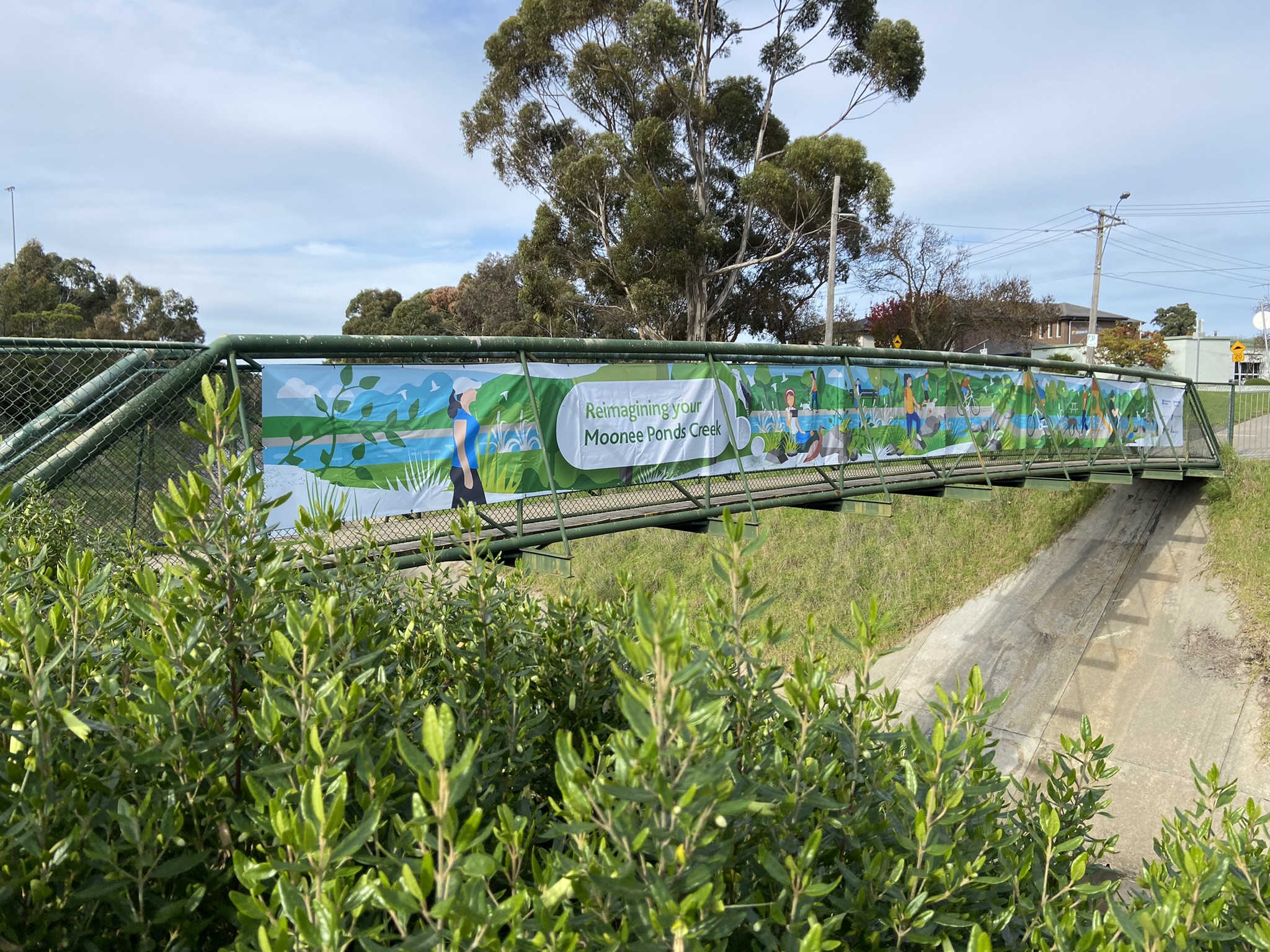 The Moonee Ponds Creek is set to transform from a concrete channel to a natural waterway with lush green parkland as major works begin this month.
Merri-bek City Council has contributed $1 million to the Reimaging Moonee Ponds Creek Project, a $10.2 million initiative jointly funded by the Victorian Government, Melbourne Water and Moonee Valley City Council.
This important project is being delivered by Melbourne Water and was initiated by the Chain of Ponds Collaboration Group — 15 community and government organisations, including Merri-bek, committed to transforming the Moonee Ponds Creek into an iconic Melbourne waterway.
In August and September 2021, the community was consulted on three potential options to revitalise the creek.
Inspired by the community's feedback, the first stage of the project will see the removal of concrete in a 500m section through the suburbs of Strathmore and Oak Park. This concrete was poured in the 1970's and resulted in a major loss of biodiversity for the area.
Reimagining this section of the Moonee Ponds Creek creates:
a more appealing creek side environment where people can interact with nature in a cooler, healthier environment
improved waterway health by slowing water flows and establishing aquatic and riparian vegetation
activating open space for the community to use and have access to
improved biodiversity and habitat for native species
upgrades to the Margaret St bridge and shared paths
a new resting place and pond
Council has committed to another three years support for the Chain of Ponds Collaboration Group at a ceremony at Ethel Street Reserve in Oak Park on Friday 3 June, 2022. The ceremony also signified the beginning of the major construction works.
Find out more about the Chain of Ponds Collaboration Group on the Chain of Ponds website.