Follow the trails to discover music and breweries in Merri-bek
Two trail maps have been launched by Merri-bek City Council to guide residents and visitors to great places to wine, dine, shop or enjoy live music throughout the municipality.
The first trail map features home-grown local breweries and distilleries, while the second features live music venues and record stores throughout Merri-bek.
Each trail map showcases the businesses featured and includes public transport options and bike paths, to make it easy to navigate a route through your chosen trail.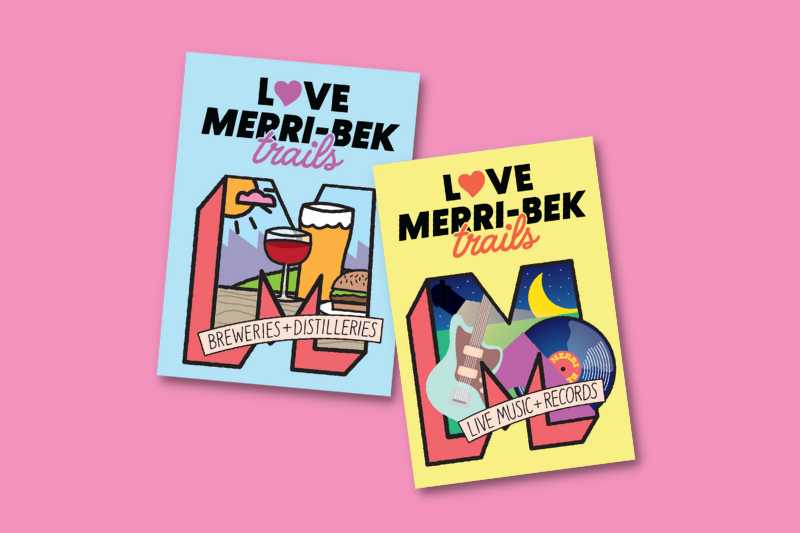 Mayor of Merri-bek, Councillor Angelica Panopoulos said the trail maps offer a fun, easy way for people to explore and support local businesses.
"This is just one of our initiatives to stimulate the local economy while encouraging residents and visitors to build connections with some of our incredible local businesses," Cr Panopoulos said.
"We want our hidden gems to be discovered, and known and loved across Melbourne!
"Whether you're looking for something to do with a group of friends, celebrating a birthday, or needing a pitstop while walking the dog, the map showcases options to appeal to every taste."
Jacqui Sacco from featured brewery, Co-Conspirators Brewing Co said Merri-bek is full of good breweries and the map will attract people to come and try all the great beer, wine, spirits and non-alcoholic options Merri-bek has to offer.
"We all live within the council region so it's great to have something like this in Merri-bek. We're really looking forward to seeing how this brings people into the area, and for them to see that it's a good place to come and visit," Jacqui said.
Renae Maxwell from Record Paradise on Sydney Road, and member of the Music Retail Association, said that similar initiatives in other areas have helped to put record stores on people's destination lists, and the same could happen in Merri-bek with the help of the trail maps.
"It makes it easy to motivate people out of the area to come and visit," Renae said. "It will be good for local people to know where there are local record stores and encourage them to engage with these stores, which is a good thing."
Local creatives were employed to design and produce the trail maps. Map illustrations were created by artist Laura Holley (Lawz Drawz) who drew the facades of the featured businesses and Barney Sullivan of Seeing Things directed the overall graphic design. Emma McMillan crafted copywriting and local printer Kwik Kopy produced the maps.
Each map can be downloaded from the Love Merri-bek website, and will be available for pick-up from each of the featured businesses.