Merri-bek Festivals Season - That's a Wrap!
The 2022/2023 Merri-bek City Council festivals and events season was a massive success, offering a vast array of live music, performance, food, community celebration, fun and connection.
The season kicked off with a bang in 2022 with the Resonate live music program supported by Creative Victoria. The program, which featured a diverse line-up of local and international musicians across multiple stages in Coburg, made a significant contribution to the recovery of the local music industry following the disruptions of the COVID-19 years.
The Fawkner Festa in October saw a record turnout of locals who enjoyed a brilliant program of events and activities. The Coburg Night Market in December moved to central Coburg due to wet weather but still attracted crowds to shop at a stellar line up of stalls and hear from local musicians. Our Carols by the Lake beautifully celebrated the holiday spirit of our community.
The much-anticipated return of the Sydney Road Street Party in March 2023 opened an excellent nine days of Brunswick Music Festival. Thousands attended BMF events to experience a diverse range of local and international musicians across multiple venues, catering to music lovers of all genres. Highlights included Tuareg songwriter and epic guitar slinger Mdou Moctar and the final ever Naarm shows by much-loved Australian band Camp Cope.
The season wrapped up on a high note with the family-friendly and hyper community-focused Glenroy Festival. The festival was a huge success and attracted thousands of attendees.
The 2022/2023 festivals and events program involved several thousand artists and creative people, hundreds of events at venues all over Merri-bek, and included hundreds of community groups, artisans, and delicious food vendors. Tens of thousands of people turned out to listen, watch, dance, and sing. We extend a huge thank you to everyone who performed, created, worked hard on, and attended these wonderful celebrations of the diverse culture of Melbourne's northern suburbs.
Plans are already underway for the 2023/2024 festivals season, and we can't wait to share the next series of festivals and events with you.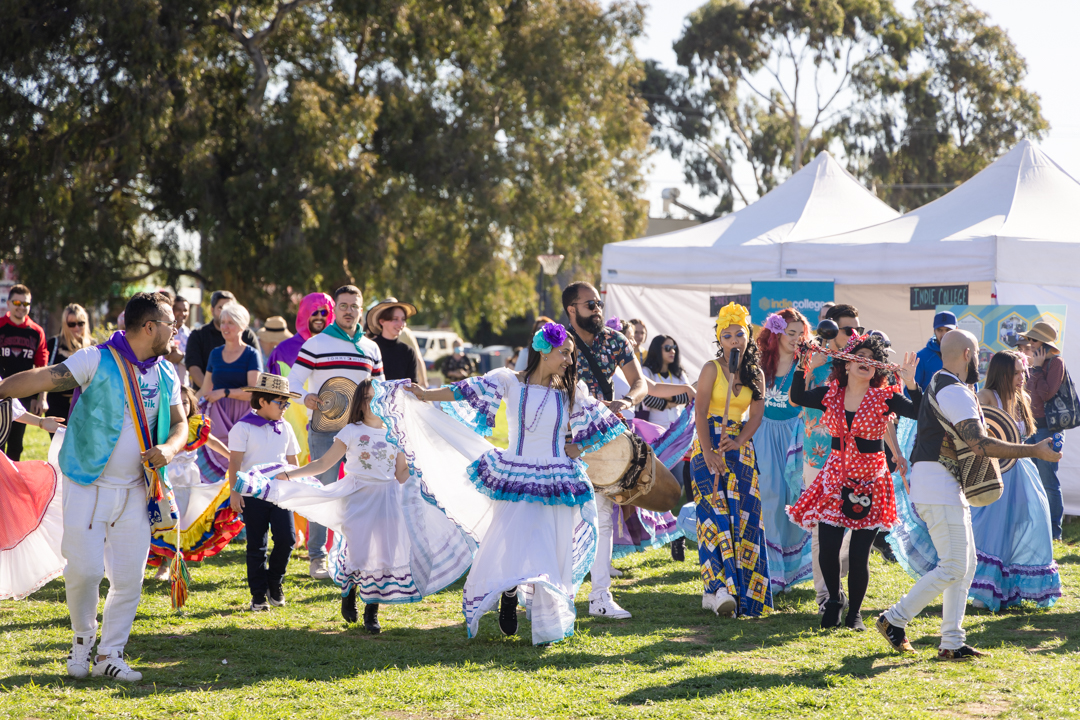 Photography: Jacinta Keefe